75th Duszniki Zdrój International Chopin Festival. 7-15 August 2020
The Dworek Chopina and the Chopin Monument in Duzniki Zdroj (then known as Bad Reinerz in Silesia) circa 1897

SUNDAY, 9 AUGUST CHOPIN MANOR 4:00
TYMOTEUSZ BIES
I must say at the outset that I am astonished at the ambition and keyboard command of these promising young pianists who have the temerity to tackle such demanding works as appear on this programme.
Opening a recital with such a demanding piece as the Chopin Polonaise-Fantaisie in A flat major Op. 61 (1845–46) I felt was rather ambitious. This work contained all the troubled emotion and desire for strength in the face of the multiple adversities that beset the composer at this late stage in his life. This work, the first in the so-called 'late style' of the composer, was written during a period of great suffering and unhappiness. He laboured over its composition. What emerged is one of his most complex of his works both pianistically and emotionally. Chopin produced many sketches for the Polonaise-Fantaisie and wrestled with the title. He had written: 'I'd like to finish something that I don't yet know what to call'. This uncertainty indicates surely he was embarking on a journey of compositional exploration along untrodden paths. Even Bartok one hundred years later was shocked at its revolutionary nature. The work is an extraordinary mélange of genres and styles in a type of inspired improvisation that yet maintains a magical absolute musical coherence and logic. He completed it in August 1846.
Just a few observations on a confident performance. The opening tempo is marked maestoso (as with his two concerti) which means 'with dignity and pride'. I felt Bies could have cultivated and set this atmosphere more expressively. In the Polonaise-Fantaisie, the dignified élan of the polonaise is accompanied by the melancholy reflection of the fantasy.
Bies had flourishes of 'heroic' emotion that led to rather inflated dynamics in the polonaise sections and did not sit well, tending to unbalance the meditative poetic fantasy elements of the piece. His forte tone could become uncomfortable on occasion. However, I feel this highly talented young man now has the work under his fingers which can form the basis for an exceptional interpretation which should mature in time if he gives the work due amount of thought, analysis of its gestation and is guided in the right direction with it by his teachers.
Chopin's Polonaise - a Ball in Hôtel Lambert in Paris(1859)
Chopin playing at the Paris Hôtel Lambert. The vaulting (background) is temporary stage scenery. Watercolour and gouache by Teofil Kwiatkowski
We then heard the Mazurkas, Op. 17 (1830–33) which although expressively played with idiomatic Polish spirit, fell short on a true subtle feeling of poetic nostalgia. No. 1 in B flat major was effectively robust. No. 2 in E minor suffered from precipitate rushes of emotion which tended to interrupt too strongly the reverie and gentle sublimated recall of past joys. No. 3 in A flat major was presented as more a painting in oils than a watercolor, tinted reflection on past pleasures. The affectingly nostalgic No. 4 in A minor was by far the most emotionally successful of the set.
Bies was far more at home with Karol Szymanowski and his two Mazurkas, Op. 62 (1933–34). One might be tempted to ask are they true mazurkas in the Chopinesque sense as they lack any obvious folk element or recalled rural atmosphere. Writing to Zofia Kochańska on 22 February 1933 of the first piece Szymanowski commented: "I have written a very pleasant and cheerful mazurka, and I enjoy playing it very much. It's funny but as I get old the music I write gets more and more cheerful!!"
No. 1 Allegretto grazioso from Bies was as blithe and untroubled in its opening as one could wish. I felt he possessed a good control and understanding of more 'abstract' modern piano texture, dynamics and timbre. This became even clearer in No. 2 Moderato. This rather dynamically tempestuous mazurka owes its existence to a commission received by Szymanowski from a London music lover, Sir Victor Cazalet, during the composer's stay in England during the autumn of 1934. Both mazurkas were performed for the first time by the composer himself at a private concert in London on 4 November 1934.
Szymanowski by Wikacy
Finally that great piano work Masques, Op. 34 (1915–16). Was there an intended irony to present this work in the midst of the pandemic? If so it was appropriate and amusing. The audience certainly all wore masks in keeping with the spirit of the piece!
There is a variety of allusive 'programme' attached to the work. It is based on different literary characters. Queen Scheherazade, the narrator of the Arabian tales from One Thousand and One Nights; Tristan, the hero of the Celtic legend Tristan and Iseult, and finally Don Juan arguably greatest seducer and decadent in modern European culture. The three movements are entitled Scheherazade, Tantris the Buffoon and Don Juan's Serenade.
Bies in time and with deeper acquaintance with the literary references, connotations and associations will come more to terms with mastering the panalopy of emotional tensions and expressive contrasts within the work. Scheherazade requires one to take an imaginative leap into the legendary past and perhaps listen to Nikolai Rimsky-Korsakov. The sarcastic irony of Tantris the Buffoon (dedicated to the great piano pedagogue Henryk Neuhaus) tended to escape his expressive grasp. Of Don Juan's Serenade (dedicated to Artur Rubinstein) Szymanowski wrote to Stefan Spiess on 7 November 1915: "I have just fully completed my Don Juan and I am emormously pleased with it! In spite of its parody-like style, it is worth a lot more than those Odyssean tricks."
Throughout this performance I had the greatest admiration for such a young pianist having the courage to master so brilliantly the notes of this fiendishly difficult score and present it in concert. Maturity in dealing with the highly sophisticated expressive musical and personal ideas of Szmanowski (that we all wear misleading masks of one sort or another in life) will surely come with experience.
SATURDAY, 8 AUGUST CHOPIN MANOR 8.00 pm
I have heard Federico Colli on many occasions during the Duszniki Zdrój Festival and all have been outstanding examples of penetrating and brilliant musicianship. I briefly heard the Italian pianist on the radio during the 2012 Leeds Piano Competition which he won. Held every three years, previous winners include Andras Schiff, Radu Lupu and Artur Pizarro. Colli, a native of Brescia, is instantly recognizable by his curly hair and his luxuriant cravats. He admits that his pianistic god is Arturo Benedetti Michelangeli and assured me he was born in a house in the same street exactly opposite to that in which Michelangeli was born! He has previously also won the 2011 Salzburg International Mozart Competition. In an interview on BBC Radio 3 the pianist Kathryn Stott called him 'totally amazing' and a pianist who 'completely reinvented The Emperor Concerto. It was fresh. He's a superb pianist.'
Over the intervening years since I first heard him play at Duszniki Zdrój in 2013, I feel, as was clear in this magnificent and philosophically profound recital, that he has matured immensely personally both as an artist and pianist. Not a great deal has changed in his outward appearance except possibly the quieter tone colour of his foulard. The Renaissance principe of yore has certainly matured. I had written in 2013: A great evening given to us by a great artist with tremendous personality, individuality, charisma, pianistic and musical brilliance. Tonight I have no reason to alter this judgement.
Adolf Friedrich Harper – Italian landscape
His recital was both musically interesting and emotionally deeply moving in design. For me it was assembled thoughtfully and compassionately, perhaps in response to the pandemic and the tragic deaths of many of his friends in Brescia, in Lombardy. He courageously gave an in memoriam recital in the city recently.
In a suitably Italian style he opened with the Bach Italian Concerto in F major, BWV 971 (1735). Vivaldi's concertos inspired Bach to make arrangements of the new genre and write his own contributions to it. Throughout his life, Bach copied and transcribed scores by Vivaldi, Albinoni, Corelli and Marcello for the keyboard. An aesthetic was prevalent at the time known as the goûts réunis which encouraged composers to embrace the prestigious and courtly French tradition while respecting Italian keyboard virtuosity, harmonic language, and form. An outstanding example is this 'Italian' concerto, BWV 971. Bach had perhaps absorbed Christian Pezold's Recueil des XXV Concerts pour le Clavecin (1729). He combined in one edition, the Clavier-Übung II, the Ouvertüre nach Französischer Art BWV 831 together with the Concerto nach Italienischen Gusto (Concerto in the Italian taste) BWV 971.
Bach wrote the concerto for a two manual harpsichord in order to contrast full orchestral and solo passages, attracted as he was to the concerto grosso form. Writing for a two-manual harpsichord gave him the opportunity to distinguish between tutti (full orchestra) and solo passages. A pianist has only one keyboard so must achieve this by skillfully changing dynamic levels, articulation, tone colour and the dynamic balance of the counterpoint between the right and left hands. The diamond of the piece is the Andante slow movement.
In every movement Colli grasped all these expressive, poetic and formal qualities in the most artistic and musical way imaginable. I had never before heard the counterpoint in the left hand articulated so clearly in dynamic and throughout employing such a wide variety of duration, touch, dynamic, texture and colour. His judicious employment of the pedal was masterly. The lyrical Andante was possessed of a superb cantabile not possible on a harpsichord but perhaps on a clavichord. A spectacular and highly articulated Presto concluded this masterpiece. I play the harpsichord and for me his interpretation of the work was a ravishing and deeply considered transition from the plucked to the percussive instrument.
In choosing the Shostakovich Sonata in B minor No. 2, Op. 61 (1942), Colli had chosen piano music that is relatively rarely played. The sonata is a memorial work, dedicated to the piano pedagogue and composer Leonid Nikolayev, who had died in Tashkent in October 1942 aged sixty-four. The loss of his own friends in the pandemic may well have contributed to Colli's choice. Nikolayev was one of Shostakovich's early teachers at the Petrograd Conservatory. Shostakovich "admired him as a first-class musician and a man of great wisdom and learning" and also said of him: "He trained not simply pianists, but in the first place thinking musicians. He didn't create a school in the specific sense of some single narrow professional direction. He shaped and nurtured a broad aesthetic trend in the sphere of pianistic art."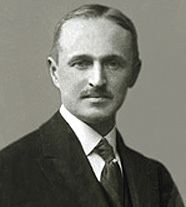 Leonid Nikolayev
The agony and tragedy of war is not expressed here as in say the 1941 'Leningrad' Symphony or the 1943 Symphony No.8. The Sonata No. 2 consists of three movements. The first Allegretto movement is fairly lightweight and Colli expressively brought out its mischievousness, anger and busy intensity. The sound of his opening was unforgettable. Colli extracted a mesmerizing quality from it with an hypnotic texture, dynamics and colour. The tempo on occasion almost reached stasis and came within a fraction of halting altogether. The powerful contrast of the Largo aroused in us the deep melancholy of human loss. Philosophical conclusions on death, meditative moods carried on gossamer wings, a true breath of the mind. The Moderato revealed Colli's supreme, what one might term 'abstract virtuosity' and sense of musical coherence. Again this hypnotic stasis emerged and a powerful philosophical atmosphere was created until the final scarcely bearable flicker of life. I found his entire approach to this work profoundly philosophical and emotionally deeply moving.
INTERMISSION
Alfred Brendel wrote of Schubert: 'Schubert may well be the most astonishing phenomenon in musical history. The richness of what he accomplished in a life of merely thirty-one years defies comparison.'
It has not always been the case that the sonatas of Schubert were considered close in expressiveness and depth to the sonatas of his God Beethoven. However Schubert uses different means and structure in what emerges as a pattern of Romantic 'psychological symbolism'. So much is clear in his songs based on the associative power of literature and poetry. In his sonatas too the seductive, vulnerable lyricism of dreams and the imaginative flights of the artistic temperament are at moments brutally interrupted by the emergence of the grim, inflexible and brutal reality of the world. The tenderness of a pastel drawing or watercolour suddenly contrasted with the concrete, forceful depiction of an oil painting
The rarely performed Schubert sonata Colli chose, the posthumously published Sonata in A minor, D 784 (1823), illustrates this aesthetic pattern well. The composer at the time had been placed in hospital for the disease that would eventually kill him. The sonata contains only three movements and lacks the conventional scherzo which gives the work unusual emotional concentration. Colli created a tangible atmosphere of melancholy from the beautiful, yet desolate, pianissimo A minor opening phrase of the Allegro giusto. Alfred Einstein in his book Schubert (London 1951, p.245) draws our attention to the second subjects in the major of the two outer movements as 'visions of paradise', lyrical and frail dreams of departed love or lost love reminiscent of the yearning mood of the song cycle Winterreise (a penetrating observation from the American author William Kinderman). The artist's dreams are ruptured by dark, ungovernable and tumultuous minor mode forces. There was a charming insouciance to the Andante until the mercurial Allegro vivace. Then dance rhythms and a brief hypnotic and momentary return to the secret despair of the opening bareness. The sonata concluded with a gesture of angry defiance in the face of mortality. Colli made much of these all these contrasts and expressive, almost agonizing lurches of psychological mood using his fine control of dynamics, tone and refinement of touch together with inspired pedalling. He effectively hypnotized the audience with this profound existential utterance from Schubert.
Colli concluded his recital in 'Italianate fashion' with that masterpiece, Bach/Busoni – Chaconne from Partita No. 2 in D minor for solo Violin BWV 1004 (1720). He began his recital with the Johann Sebastian Bach Chaconne, the fifth movement from the Partita for solo violin (1685–1750) in D minor BWV 1004 (1720) transcribed for piano by Ferruccio Busoni (1866–1924).
It is a well known fact that in his writing for the pianoforte Busoni shows an inexhaustible resource of color effect.... This preoccupation with color effects on the pianoforte began to make itself evident after Busoni had began to devote himself to the serious study of Liszt, but it remained to dominate his mind up to the end of his life. [Edward J. Dent, Ferruccio Busoni. A biography (Oxford: Clarendon Press, 1966), pp. 145-146]
I have always liked this work transcribed by Busoni 1891-2. Bach occupied and inspired the composer for his entire life. 'Bach is the foundation of pianoforte playing,' Busoni wrote, 'Liszt the summit. The two make Beethoven possible.' It is not surprising then that the grandeur, invention and monumentality of the Chaconne from this Partita attracted his imaginative mind. Bach himself, he notes, was a prolific arranger of his own music and that of other composers.
'Notation is itself the transcription of an abstract idea. The moment the pen takes possession of it the thought loses its original form.'
Again the musical consolation in the face of death was clear in Colli's choice. Bach had composed it after learning in 1720 of the death of his beloved wife Maria Barbara, the mother of his first seven children. Bach had been in Karlsbad with his patron, the highly musical Prince Leopold of Anhalt-Cöthen. When Bach returned to Cöthen after three months he discovered his young wife of 35, who was in excellent health when he departed, had died during his absence and even worse, been buried. His grief-stricken response resulted in this composition for violin full of pain, suffering and melancholic nostalgia, even anger, at the indiscriminate nature of destiny.
Colli gave the work a monumental high seriousness from the very opening and at the right tempo, so vital to this work. His pianistic virtuosity and deep musicality became clear throughout the twenty-nine variations of the work as this great opera he constructed unfolded. The subtle colouristic organ-stop effects in the long legato melodic lines and the weight and significance of single notes in chords, so important in Busoni, were well understood by Colli. We did feel the piano being transformed into a great seventeenth century Thuringian organ although at times the small hall must have limited his dynamic extravagances and imitation of the 16' organ stop. Overall a monumental and satisfying performance of a piece too often abused.
A rare picture of Ferrucio Busoni playing a pedal harpsichord with a 16' stop, possibly an inspiration for his Bach organ transcriptions that naturally were transformed into something highly pianistic in a nineteenth century sense with engaging flashes of the Baroque
A most memorable recital both philosophically and musically. He received an immediate standing ovation from the audience, not common at Duszniki.
As an encore he played a piano transcription of the famous Handel soprano aria, the deeply moving Lascia ch'io pianga ('Let me weep over...') from his opera Rinaldo. How appropriate a choice in response to this devastating pandemic, especially in Lombardy.
His second encore was a Scarlatti sonata, his interpretations of which have become deservedly world famous.
SATURDAY, 8 AUGUST CHOPIN MANOR 4.00 pm
PIOTR ALEXEWICZ
This young, brilliant pianist recently won First Prize in the 50th National Fryderyk Chopin Piano Competition, 1-9 February 2020, Warsaw, Poland. Expectations were running rather high in consequence.
Franz Schubert (1797-1828)
Schubert's Moments Musicaux originated in a tradition that grew with the Bohemian composer Václav Tomášek and was brought to Vienna by his pupil Jan Voříšek around 1818. The term described rather easy and light characterful pieces, many written in the last two years of the composer's life, for cultivated amateurs to perform. The Moments Musicaux justify their title by their conciseness, especially the third and fifth, both in F minor. These pieces are so fresh in atmosphere and rather innocent in associations such as the first in C major with its feeling of alpine horns and only the slightest of reflective Shubertian shadows. The intensely poetic lyrical second in A-flat major which for me evokes love on a close summer evening across which float mists of melancholic sorrow and loss, sometimes ungoverned anger, so characteristic of this composer.
I felt Alexewicz, although playing these works with musical insight, missed evoking a great deal of the delicately nuanced, seductive poetry contained in these Schubert gems. I was searching for more Viennese lightness and elegance in the dancing third in F minor. The fifth Allegro vivace of the fifth in F minor with its rhythmic, wild 'galloping rider' passion and anger suited the more straightforward approach of Alexewicz. I again searched for more sensibility and poetry from him in the final sublime Allegretto in A flat major tenderness and harmonic refinement that the Belgian musicologist Harry Halbreich in his book referred to as lying between smiles and tears, 'here we are in the depths of the Schubertian mystery, and this music from the heart speaks to us with incomparable spontaneity and delicacy.'
Next he approached the Chopin Nocturne in E flat major Op. 55, No. 2 (1842–44)
The Paris critic Hippolyte Barbedette, one of Chopin's first biographers, wrote of Chopin's Nocturnes 'are perhaps his greatest claim to fame; they are his most perfect works'. That is how they were seen in Paris during the mid nineteenth century. Barbedette explained the reason for their success as follows: 'That loftiness of ideas, purity of form and almost invariably that stamp of dreamy melancholy'. There are inspired long legato lines in this 'meditation' based on the rise and fall of ardent emotion. Although well played and expressed, perhaps he could show a deeper insight into the fluctuation of sentiments reflected in these subtle waves of melody.
There is an important literary background to La Vallée d'Obermann from the Années de pèlerinage I (Suisse), S.160. his next piece.
I adore this work, Liszt inspired by the novel Obermann by Étienne Pivert de Senancour.
'The vast consciousness of Nature, everywhere overwhelming and everywhere unfathomable, universal love, indifference, ripe wisdom, sensuous ease – all that the mortal heart can contain of desire and profound sorrow, I felt them all.'
(Obermann from Letter 4)
One should never underestimate the influence of literature on Liszt (he was a brilliant writer himself) and the profound influence throughout artistic and creative Europe of the poems of Lord Byron.
I have been in love with the work since my teens. Alexewicz gave an impressive, muscular and rather heavily dynamic impression of the grand Swiss landscape which one could imagine in one's mind's eye. However there was not enough of the emotions that Liszt transcribed from Senancour into this great composition. Liszt himself wept on hearing it again later in his life – the memories it evoked for him were so strong. Pianists should read the literary inspiration as it was massively popular at the time and describes a unique frame of mind and vision on the part of the author Senancour.
Lake Geneva and the Alps from Glion above Montreux taken on my recent research trip to Switzerland. The Chateau of Chillon, so beloved of Lord Byron, that great influence on Liszt, is in the bottom left-hand corner
Prokofiev as a young man
Finally the Prokofiev Sonata No. 3 in A minor, Op. 28 (1907, rev. 1917)
The year 1917 saw Prokofiev compose the glorious Classical Symphony, First Violin Concerto, and Visions fugitives. He also decided to reconsider some youthful compositions. As a music student in St. Petersburg, Prokofiev had written some piano sonatas he kept in manuscript. Now, but rather older, he found the music rather attractive and a Third and Fourth sonata emerged "From Old Notebooks."
This is one of Prokofiev's most popular keyboard works in only one movement. The opening Allegro tempestoso suited the more declamatory style of Alexewicz at this stage of his pianistic development. The contrasting Moderato, tranquillo, pianissimo, legato, and semplice e dolce second idea was well handled and did sing before the furious return and massive climax marked fortissimo and con elevazione. The extensive coda grew from a rumbling to a massive cadence. This was perhaps the most successful work in his programme.
FRIDAY, 7 AUGUST CHOPIN MANOR 8:00 pm
INAUGURAL PIANO RECITAL YULIANNA AVDEEVA
The festival opened with a deeply moving recorded address by the remarkable Artistic Director, Professor Piotr Paleczny, who had been prevented from attending these 75th anniversary celebrations by ill health. He has brought the most outstanding established international and Polish pianists, often the winners of the greatest international competitions as well as youthful prodigies, to the Duszniki stage for 28 years.
Joseph Haydn – Variations in F minor, Hob XVII:6 (1732-1809) "Un piccolo divertimento" (1793)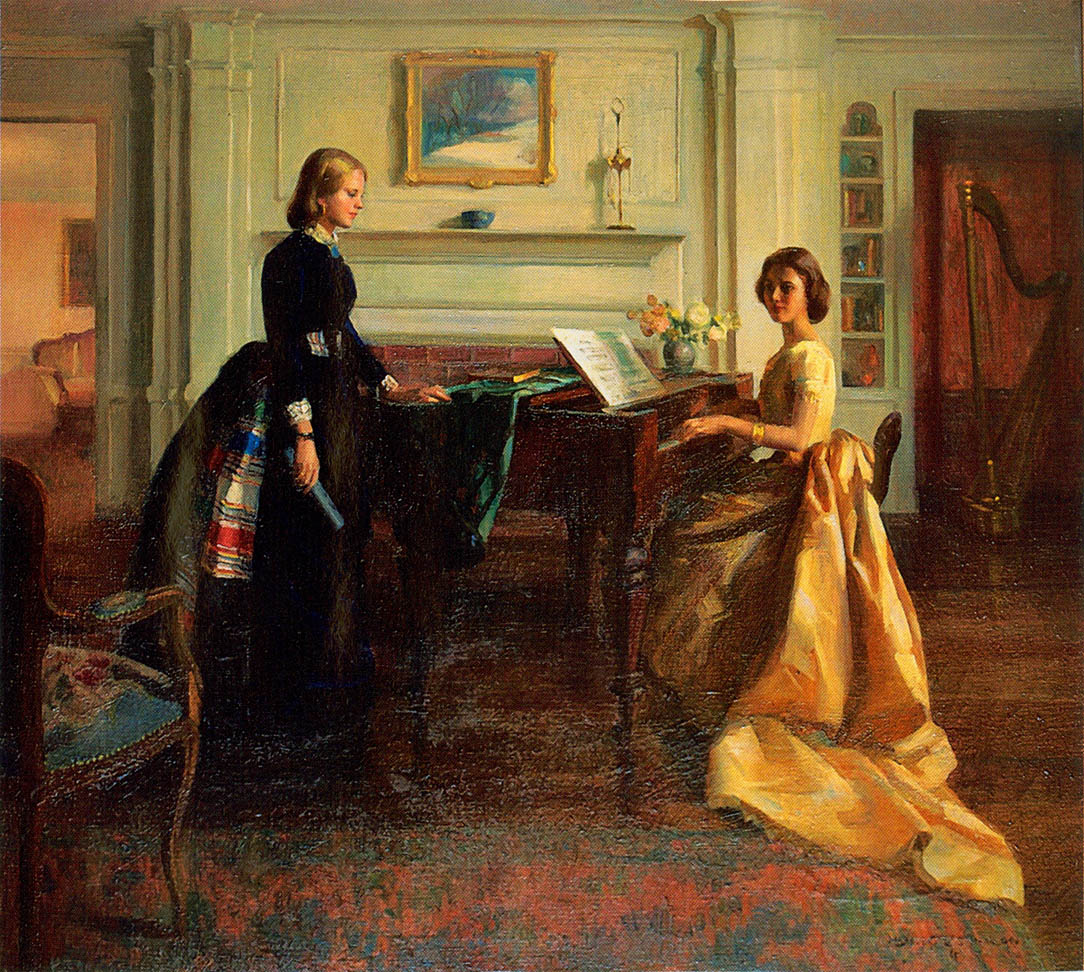 The pandemic has affected us all and I am sure that one of her first concerts since March was an added stress. As she opened the Haydn Andante & Variations in F minor Hob. XVII:6 one was struck by the refined clarity of sound and sensitivity of this playing. She showed understanding of the classical period and how to transpose it from the 18th century instruments of Graf, Walter or Stein to the modern behemoth Steinway. The melancholy of the opening Andante had a most affecting cantabile with finely controlled legato. The title 'a little entertainment' that Haydn gave to this 'sonata' does not describe the chiaroscuro nature of the work oscillating as it does between contrasting F minor and F major. The F minor theme and subsequent variations are dark and introspective, with intimations of the night and even premonitions of Sturm und Drang (at least on the modern instrument). The major key variations are like civilised conversation on a sunny day strolling in the Vienna woods. Avdeeva controlled the mood and atmosphere of the haunting returns of the dotted minor motif (the hovering darker side of life) in a particularly moving way.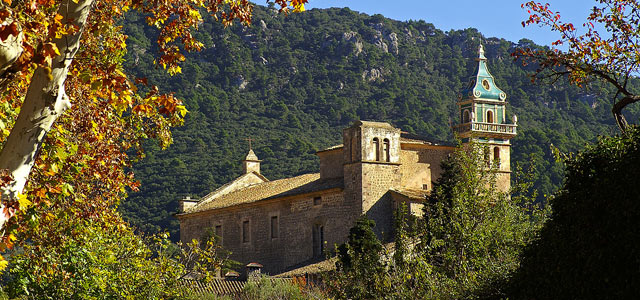 This was followed with keen anticipation with music by Fryderyk Chopin – firstly the Ballade in F major, Op. 38 (1839). Chopin was working on the F major Ballade in Majorca. In January 1839, after his Pleyel pianino had arrived from Paris, he wrote to Fontana 'You'll soon receive the Preludes and the Ballade'. And a few days after, when sending the manuscript of the Preludes: 'In a couple of weeks, you'll receive the Ballade, Polonaises and Scherzo.' So the conception took place in the atmosphere of a haunted monastery, threatened by untamed nature. Here was conceived the idea of contrasting a gentle and melodic siciliana with a demonic presto con fuoco – the music of those 'impassioned episodes', as Schumann referred to them.
Avdeeva gave us a well turned, poetic and passionate performance of the work that expressed the narrative of its imaginative drive and her conception of Chopin as a grand maître. The Leipzig encounter with Chopin Schumann experienced in 1840 is instructive. 'A new Chopin Ballade has appeared', he noted in his diary. 'It is dedicated to me and gives me greater joy than if I'd received an order from some ruler'. He remembered a conversation with Chopin: 'At that time he also mentioned that certain poems of Mickiewicz had suggested his ballade to him.' So the narrative balladic tradition did underlie this conception but naturally not in any programmatic way. Avdeeva achieved this difficult transition most effectively with her convincing narrative drive. I did feel on occasion her fortissimos became rather harsh.This was followed by the Mazurkas, Op. 41 (1838–39).
With Avdeeva, No.1 in E minor I found as wistful and nostalgic as a dream on a summer night full of passionate regrets. No.2 in B major she managed the infectious rhythms of this mazurka joyfully with humour and I once again marveled at the extraordinary harmonic adventurousness of Chopin. No.3 in A flat major emerged as a beautiful song but No.4 in C sharp minor became rather rough in its attempt to recapture the bucolic danced energy of the Mazovian village folk of the day with its unmistakeable elements of żal. It is so difficult to capture the 'Polish element' in the mazurkas Chopin wrote so succinctly about. The Polonaise in A flat major, Op. 53 (1842–43) for me unfortunately lacked coherence of mood, that often inaccessible majestic defiance and angered resistance of an aristocratic noble kind that Chopin excelled at in many of his 'heroic' polonaises.
INTERMISSION
Avdeeva then followed with Beethoven. First, as possible a prologue to the 'Eroica Variations', the rarely heard Fantasia in G minor for piano, Op. 77 (1809). Beethoven's powers of improvisation were legendary. As Czerny recalled: 'His improvisation was most brilliant and striking. In whatever company he might chance to be, he knew how to produce such an effect upon every hearer that frequently not an eye remained dry, while many would break out into loud sobs; for there was something wonderful in his expression in addition to the beauty and originality of his ideas and his spirited style of rendering them. After ending an improvisation of this kind he would burst into loud laughter and mock his listeners for the emotion he had caused in them. 'You are fools!', he would say.' This fantasia is a quite extraordinary cascade of glittering, virtuosic pianistic fragments one can imagine Beethoven tossing aloft and aside in an energetic improvisatory style. I once saw a piano of his in a museum, I think in Bonn, where some of the ivories on the keyboard had been worn down to the wood! An absolutely astonishing work I had never before heard till this evening. Avdeeva gave us a suitably rousing and spontaneous sense of improvisation as a prologue to the great work that followed.
Finally, the 15 Variations and a Fuge in E flat major on an Original Theme, Op. 35 "Eroica Variations" (1802).
One can only imagine the extraordinary impact on contemporary listeners of the opening fortissimo E-flat major chord (such a powerful identity statement of 'I compose therefore I am') followed immediately by pianissimo reveries on the Basso del Tema which organically grows into the theme proper.
The theme of the variations was also used in the Finale of Beethoven's ballet The Creatures of Prometheus (1801), in the Contradanse, WoO 14 No. 7 for orchestra (1802) as well as of course, the Finale of the Third Symphony Op. 55, the 'Eroica' (1804) and its fraught gestation. The opening gesture in the First Movement of the 'Eroica' Symphony uses a chord that is almost the same as the opening chord of the piano variations. Leonard Bernstein referred to the Eroica Symphony's opening as 'whiplashes that shattered the elegant formality of the 18th Century.'
The pianistic technical innovations in this pianoforte work make it quite revolutionary and uniquely demanding for the pianist, perhaps the reason it is not often performed in concert despite its iconic status. Avdeeva gave us an interpretation of 'heroic' masculine strength which ventured at times into the dynamically excessive. Each variation has its own identity and life in colour and sound which I felt could have been better delineated with colour, tone and articulation.The magnificent, energetic Fugue (tremendously difficult) which crowns the work was powerfully and convincingly expressed by Avdeeva. As Angela Hewitt notes of the conclusion of the piece, when the first four notes of the theme are condensed into increasingly short note values, 'One can imagine with what relish Beethoven himself would have played it!'
However for me it was the actual overwhelming nature of this music that preoccupied my mind and heart - surely all one can ask of a pianist as the conduit of the composer's musical intentions. Of course, as is far too often the case with me, and may I add, desperately unfair, I had brain echoes of a monumental performance of the work given in 1980 in the Royal Festival Hall in London by Emil Gilels. One of my greatest musical experiences.
I am full of admiration for Yulianna Avdeeva who ignored the risks of this frightful pandemic and made the journey after a long period 'off stage' to rather remote Duszniki Zdroj, purely out of love of the festival and the music and associations this small spa has with Fryderyk Chopin.
THURSDAY 6 AUGUST 7.00 pm
Concert at the NFM Wroclaw to celebrate the
75th Anniversary
of the
Duszniki Zdroj International Chopin Festival
Program:
F. Chopin Piano Concerto No. 1 in E minor, Op. 11
L. van Beethoven Symphony No. 6 in F major, Op. 68 'Pastoral'
Performers:
Antoni Wit - conductor
Kevin Kenner - piano

NFM Wrocław Philharmonic Orchestra
First a few words about the E Minor Piano Concerto Op.11 and how I conceive of it. The review will then perhaps make a little more sense seen through the inescapable filter of my own life experience, that of just one listener.
As is well known, although designated No.1, it is actually his second concerto. The first written was in F-minor Op.21. The issue is not of the greatest chronological significance because Chopin's two piano concertos were composed within a year of each other. I am always amazed at the nature of true genius as it was written when Chopin was in his late teens. Perhaps this is why fine performances are often during the International Chopin Piano Competitions in Warsaw when performed by young pianists of much the same age as the composer. At its premiere in 1830, he played the piano part himself, and the concert marked his final public appearance as a pianist in Poland. Soon Chopin was to leave for Vienna and then Paris, where he remained for the rest of his life.
The opening Allegro movement has the character maestoso which we find in the noble and proud polonaises, a measured grandiosity that should be dispatched with èlan and poetry. Kevin Kenner managed this effortlessly with his superb technique, glowing tone and utter familiarity with the Chopin idiom, 'le climat de Chopin' as the composer's pupil Marcelina Czartoryska remarked. The styl brillant of the period could be heard clearly under Kenner's considered articulation, in its animation and rubato, what in Chopin's day was termed 'enthusiasm'. Graceful rhapsodic sweeps reminded me of eagles taking updrafts in the High Tatras. There were calm moments of reflection and fiorituras as delicate as Koniakowska lace.
Attempts to transform musical experience into the very different language of words is fraught with difficulties. The Romanze-Larghetto has always taken me on an imaginative poetic flight as it did Chopin himself when he wrote to his close friend Tytus Woyciechowski. In this Larghetto (there is another in the F-minor concerto)– its character clarified in the score, following Mozart as a Romance (the sole occasion Chopin used this designation in a piece) – a type of poetic reverie. In a letter to his friend the composer wrote 'It is not meant to create a powerful effect; it is rather a Romance, calm and melancholy, giving the impression of someone looking gently towards a spot that calls to mind a thousand happy memories. It is a kind of reverie in the moonlight on a beautiful spring evening.' On this occasion I felt Kevin Kenner approached the movement in a more 'classical' restrained style than I have heard him in a more overtly 'romantic' and meditative mood. Superbly eloquent playing nevertheless.
Bear with me as I fight to describe in concrete words the effect this movement has on me. The divine melody at this slow tempo is perfectly ardent, one of the most beautiful love songs ever written. Lethargy from dreams begins to awake in a slow movement of unblemished, illusioned rapture. I conceive of it in daylight. In sunlight-dappled groves, lovers lie in long grass by a stream among birches and willows as summer clouds drift hesitantly towards the horizon. The heart rises with the swallow as leaves fall and drift on a slight breeze. Gossamer spider webs glisten in the sun in this slow dance of the heart. A threatening shadow of doubt and a sudden cool chill in the air soon passes as dusk falls, the last pianissimo note of love thrown towards us by hand.
Kevin Kenner
The Rondo follows attacca, without a pause, rousing us from poetic dreams and reveries with robust dance rhythms vivace and rhapsodic gestures. Here we encounter the playfulness, dancing, acting and extreme good humor of Chopin the young man, a neglected aspect of his character in the received paradigm of the later consumptive melancholic. Kenner gave us an exuberant and full-blooded, delightful rendering of this joyful movement, full of adolescent vibrancy.There is the character of the Polish krakowiak dance here, a syncopated, duple-time popular dance in contemporary Krakow. The characteristic rhythm, liveliness and amusement should be expressed with colour and verve which Kenner achieved absolutely convincingly. The theme of the episode – led in octave unison against the pizzicato of the strings – is all born of the virtuosic styl brillant. The entire musical population of Warsaw was drawn to the National Theatre for the premiere. One young singer who preoccupied Chopin's heart was a certain Konstancja Gładkowska. 'Dressed becomingly in white, with roses in her hair' as he romantically described her. She sang the cavatina from Rossini's La donna del lago.
Overall a deeply satisfying performance with sufficient, although not particularly inspiring, support from the NFM Wrocław Philharmonic under Antoni Wit.
The Beethoven Symphony No. 6 in F major, Op. 68 'Pastoral Symphony, or Recollections of Country Life' stands apart from his other symphonies, and indeed from nearly all of Beethoven's instrumental and keyboard music. In a way it is programme music in its extramusical content. Beethoven famously noted that the 'Pastoral' contained 'more an expression of feeling than painting.' Comments that Beethoven made in his sketches for the Symphony are revealing: 'The hearers should be allowed to discover the situations / Sinfonia caracteristica—or recollection of country life / All painting in instrumental music is lost if it is pushed too far / Sinfonia pastorella. Anyone who has an idea of country life can make out for himself the intentions of the composer without many titles / Also without titles the whole will be recognized as a matter more of feeling than of painting in sounds.'
Beethoven loved walking in the outskirts of Vienna and spent nearly every summer in the country. When Napoleon's second occupation of the city in 1809 meant that he could not leave, he wrote to his publisher: 'I still cannot enjoy life in the country, which is so indispensable to me.' One of Beethoven's letters is filled with declarations of the importance of nature to him. One from 1810: 'How delighted I will be to ramble for awhile through the bushes, woods, under trees, through grass, and around rocks. No one can love the country as much as I do. For surely woods, trees, and rocks produce the echo that man desires to hear.
This was a perfectly satisfying performance, although not outstanding, understandably much elevated by the enthusiastic audience reception overshadowed by the hovering curse of the pandemic. I felt the score could have been penetrated by Antoni Wit far more deeply and dare I say, pantheistically. However the performance of this symphony offered such welcome consolation, love and feeling for Nature during the difficult times we are experiencing.
Antoni Wit
* * * * * * * *
Statement from the Artistic Director Professor Piotr Paleczny
Ladies and Gentlemen, dear fans of the Chopin Festival in Duszniki Zdrój.
Answering unusually numerous queries, I would like to inform and ensure that the Festival Foundation is doing everything to make our Jubilee 75 Festival take place on the planned date 7-15.
August 2020 !!
In connection with the pandemic, this year's edition of the Festival, perhaps, will take place in a slightly more modest form, which - I hope - will meet with your full understanding.
However, we deeply believe that, despite enormous difficulties, we will be able to organize the Festival at the highest artistic level currently possible.
I assure you that all the necessary requirements and restrictions will be respected, which should guarantee the full safety of the public, artists and organizers!
We try not to give up!
Let's hope that we will manage not only to defeat the coronavirus,
but also all the problems he created for us!
It is worth being optimistic and looking to the future with hope, even when it seems very difficult!
This will be only the second classical music festival in Poland with a live audience since the pandemic erupted!
In the time of the dreaded coronavirus, the visit by this immortal composer to Duszniki
Zdrój seems almost appropriate! Of course Chopin himself was no stranger to pandemics, as cholera took Paris twice by the throat during his time there.
If you wish to read about the pandemics that Chopin lived through in Paris, I have done some research and wrote:
Chopin in the Time of Cholera

Most concerts will be streamed online and many broadcast by
Polish Radio 2 (Dwojka)
Programme
75th International Chopin Festival in Duszniki-Zdrój,
7-15 August 2020
Afternoon concerts (at 16:00) will be hourly recitals - without a break.
In this exceptional year, due to the epidemiological situation and organizational difficulties, we are giving up the traditional "Nocturne".
Master Course in the Hall of
J.Weber will take place as planned.
Yulianna AVDEEVA - Inaugural Concert

Kevin KENNER - Final Concert
Many of the above names of outstanding international and brilliant young Polish pianists will not be familiar to international
audiences. Below are some links which may assist as I have heard many but not all of them either in festivals or competitions.
Biographical details of some performers and their programmes are available here

Please excuse any alterations and omissions to the original line up and original printed programme book as the pandemic inevitably took its toll
The concert shell at Duszniki Zdroj (then known as Bad Reinerz in Silesia) in the early 20th century
Extracts from previous reviews of artists who will appear at Duszniki - a 'taster'
In Poland a mention of Yulianna Avdeeva is bound to generate intense and passionate discussion. As those of you who are familiar with my account of her winning the 16th Fryderyk Chopin International Piano Competition in Warsaw in 2010, you will know of my strong conviction from the very outset that she would win. My opinion of her brilliance is not shared by all in Poland - I simply cannot understand this but then again I am not a Polish melomane.
In the storm of protest that followed this decision I could not agree more with Kevin Kenner, Second Prize winner at the Warsaw Competition in 1990 and a jury member in 2010 - a pianist moreover in whose musical judgement concerning Chopin I have the utmost respect for. In an interview for news.pl he justified the decision in the following words:
"Avdeeva has a very deep understanding of the score, the kind of relationship to the score which no other pianist in this competition had. She looked into the score for her creative ideas. It was the source of virtually everything she did and she was also one of the most consistent competitors throughout the event,"
he said.
She has developed tremendously since her competition victory. Her fine tone and refined touch seduced the ear from the moment she touched the Steinway. Avdeeva brings an intellectual seriousness to her Chopin with her unremitting search for artistic and musical truth within the notated score. She brings a self-consistent, fully integrated vision of the composer to us, which, irrespective of one's personal view of her Chopin interpretations, Chopin himself or the instruments at his disposal, creates an 'authentic' and deeply rewarding coherent conception of his music. My word there are certainly many Chopins! We each have our own and those of us who love his music will defend our personal opinion to the death with a passion perhaps not given to any other composer.
To be honest I could not wait to hear the development of one of the most mature, stylish and musically perceptive pianist of the competition, she who presents Chopin as a
grand maitre
of the keyboard. After all Chopin himself, that
Ariel
of the keyboard, liked above most of his pupils, the 'masculine' playing of his music by the heavyweight German pianist and composer Adolf Gutmann (1819-1882), much to everyone's confusion at the time.
Taken from a review of his recital at Duszniki in 2017:
I always look forward tremendously to a recital by this vibrant and intensely alive Italian pianist. Today was no exception. He opened his recital with 6 Scarlatti Sonatas that I found in turn exhilarating and moving. His pedaling is always rather dry (perfectly correct) and the articulation imaginative and inventive which gives great froward impetus to some sonatas as well as a beautifully controlled cantabile legato with seductive tone. The F minor K 19 and G minor K 450 mainly cantabile and melodic. D major K 492 was energetic, detache, fiery and in a state of high emotion. Beautiful cantabile in D minor K 396 and an astonishing, exhilarating performance of the A major K 39. Again one is reminded of the Cristofori instruments described above.
I very much appreciated the Beethoven
Sonata in E major op. 109
. Again excellent pedaling and a beautifully controlled and poetic
Adagio espressivo.
In the final movement tremendous energy contained within the Fugue and an incredibly strong and expressively prominent long trill in the left hand.
After the interval, Mussorgsky's
Pictures at an Exhibition.
He created a vivid and vibrant impressionist picture with a magnificently grotesque
Gnome
and highly amusing
Ballet of the Unhatched Chicks.
* * * * * * *
For some of the younger Polish Pianists at Duszniki this year, who have yet to build extensive reputations, please browse this link - some wonderful photographs of exuberant youth enjoying their competition - quite wonderful!
I remember hearing this young Polish pianist at past Duszniki Zdroj master classes.
He opened his short recital with a delicate Chopin Berceuse performed with finesse and affecting nuance.
I felt the Beethoven Piano Sonata in C minor Op. 111 rather an ambitious choice for a young spirit. However I need not have worried. This was a remarkably satisfying performance in appropriate classical style, in perfect tempo with a finely controlled an affecting Arietta. I really could not fault this account that only now requires the personal and musical maturity of the inevitable passing years.
I must confess to listening to the music rather than the pianist. After all the glittering virtuosic displays of the last few days I suddenly found myself immersed in one the greatest philosophical statements in Western piano music on the nature of life. It expresses our relation to death and the brief passage of time given to us here on earth. In the full-blooded Maestoso movement Allegro con brio et appassionato Bies presented Beethoven the titan. Then the destiny of that tiny Arietta theme took possession of me as it unfolds and grows in utmost variation and diversity, achieves an incandescent apotheosis and finally passes away. Bies managed to take me on this journey with great skill. I was rather beyond judging the pianism on this voyage as the music was the focus. Analysis of the actual playing, if fine enough, simply distracts from the spiritual impact of a work such as this. One of my most memorable musical experiences - there are only a few - was Richter playing Beethoven Op. 111 in Blythburgh parish church at the Alderburgh Festival by the light of a single tiny lamp so many years ago now.
Finally the Karol Szymanowski Variations in B-flat minor Op. 3. Again impressively idiomatic with a clear understanding of the composer's intentions. Fresh, inventive and expressive. The composition is in the late Romantic style, reminiscent of Schumann and Liszt.The variations are virtuosic and demonstrate the young Szymanowski's complete understanding of the piano as an instrument. Such a contrast to his later piano music in almost every way, at least for this listener. Loved the work and this performance of it. A young pianist already building an enviable reputation and far further to go.
A wonderful photograph of the young
Karol Szymanowski,
Paweł Kochański and Grzegorz Fitelberg, 1910
(Photograph with dedications to Zofia Bernstein-Meyer. From Igor Strojecki's collection)
I wrote about this fine pianist at the
at the VI Arthur Rubinstein Piano Festival, Łódź , Poland 14-19 October 2019
1st Prize at the 2017 Arthur Rubinstein International Piano Master Competition Tel Aviv
I

was very interested to hear how this Polish pianist has developed since being awarded an Honourable Mention after reaching the finals of the 17th International Chopin Competition in Warsaw in 2015 and winning the 1st Prize at the 2017 Arthur Rubinstein International Piano Master Competition in Tel Aviv. Of course, Szymon has become a national hero since then. In his concerto performance at the Chopin and his Europe Festival that same year I had written 'The inaccessible 'Polish element Chopin spoke of was present in abundance.' The last time I had heard him play was in the same festival in August 2018. Then I had written '

He has matured a great deal since I last heard him in the previous festival and gave a fine account of this concerto in all respects - naturally his command of the notes is faultless but also his understanding of the styl brillant and Polish rhetorical gestures concealed within the work were well delineated.'
For the full review of his recital during this nostalgic and infinitely moving festival in the company of Ewa Rubinstein:
This Italian pianist was born in Verona in 1979. He has won a veritable bouquet of world laureates. In the year 2000 Chopin International Piano Competition in Warsaw he achieved fifth place, the year it was won by Yundi Li. I had heard him at Duszniki in 2006 and 2012 from which this extract of my review is taken.
On this occasion he chose the same Beethoven Sonata in E flat major 'quasi una fantasia' Op. 27 N0. 1 that he played in 2006. From the opening bars I realised I was in the presence of a refined and accomplished artist with a complete command of the Beethovenian aesthetic and style. Each movement felt as if it existed alone but at the same time the movements ran together (attacca subito) absolutely intelligibly. His touch highlighted the different textures perfectly of each movement (legato and staccato contrasts for example). This was a deeply satisfying performance but not perhaps as philosophical as the deeply considered Claudio Arrau view.
He followed this with a rather tempestuous even 'possessed' performance of Liszt's Dante-Sonata. Fantasia quasi sonata 'Après une lecture du Dante'. His interpretation had all the haunted passion and understanding of Dante's Inferno and Paradiso as a source one could wish for (the pianist is a Northern Italian after all). His technique is awesome in this work.
DIMITRI ALEXEEV
Taken from my review when he appeared at the Duszniki Festival in 2012:
Liszt adored Schubert and we next heard some beautifully executed, emotive and singing transcriptions of 4 of his songs. They seemed particularly suitable to the intimate atmosphere of the
Dworek Chopina
and were affecting in their emotional content.
The despair and suicide death in Der Mueller und der Bach (1846) from that masterpiece song cycle Der schone Mullerin; Aufenthalt (1838-9) from the cycle Schwangesange; Litanei; and Der Wanderer (1837-8). The Liszt transcription of the song Der Lorelei after a poem by Heinrich Heine followed. In the nineteenth century legend the beautiful girl on the rock combing her golden hair lures unwary sailors onto the rocks in the middle of the Rhine River.
Finally the Liszt transcriptions of five of Chopin's Chants Polonaise. 1. My Darling (charming and so familiar in Poland) 2. The Bridegroom (rather too rumbustious for me!) 3. Spring 4. The Ring 5. Merrymaking (definitely an interpretation of Chopin in his rather wilder and joyful youth as a 'party animal' – which he certainly was! He went into 'rehab' from too much late night playing of dance music on the piano - under advice from Elsner his teacher - at Duszniki then known as
Bad Reinerz
. He did not enjoy it much either! People forget the carefree youth of this great actor, mimic and practical joker so popular with everyone…).
The second half of the programme was devoted entirely Chopin.
The three late
Mazurkas
Op. 59 (1845) were played in a highly poetic and nostalgic vein with luminous control of tone colour, touch and emotion – exquisite and superb in their way.
Professor Dimitri Alexeev in 2012 making an important point to Artur Haftman during a Masterclass concerning Chopin's Scherzo in C-minor Op. 37
He will be taking Master Classes at Duszniki again this year

KAMIL PACHOLEC
This extract of a review is from my coverage of the THE 11th INTERNATIONAL PADEREWSKI PIANO COMPETITION BYDGOSZCZ in 2019, where he was awarded Second Prize
Brahms Sonata No. 1 in C major, Op. 1
This is a rarely heard difficult and romantic work. Brahms wrote three piano sonatas, this early work as a young man in Hamburg in 1853. He had already composed his impressive second piano sonata by this time but chose to publish this piece first because he felt that it was superior. Schumann was impressed by the virtuosic character and loved both early sonatas.
In the opening
Allegro
, Pacholec expressed great nobility and power achieving the Beethovenian grandeur that the movement dictates, even demands, which is reminiscent of the Beethoven
Hammerklavier
sonata. The
Andante
was warm with its Theme and Variations on
Minneliede
, courtly love songs, the
Scherzo
was excellent and the
Finale
revealed the great fluency of this pianist. The
Allegro con fuoco
displayed Pacholec's virtuosity and his great emotional range. An outstanding recital which will take him far….
Codex Manesse UB Heidelberg, Cod. Pal. germ. 848, fol. 124r, Herr Walther von der Vogelweide
Andante
Scherzo. Allegro molto e con fuoco – Più mosso
Finale. Allegro con fuoco
JAN JIRACEK von ARNIM


A highly expressive morning Master Class at Duszniki in 2011 with the Austrian academic and outstanding pianist Professor Jan Gottlieb Jiracek von Arnim. He was working on the the Piano Sonata (1948) of the acclaimed modern French composer Henri Dutilleux with Yumi Palleschi who had courageously chosen to learn this fiendishly difficult work.

In 2007 at Duszniki I remember hearing him play a fine performance of Schumann's
Faschingsschwank aus Wien
(Carnival Scenes from Vienna or Carnival Jest from Vienna), Op. 26. We agreed that the arguably the greatest performance of this work was by Arturo Benedetti Michelangeli. On that occasion he also gave an extremely fine performance of the structurally and interpretatively formidable and demanding Schumann
Fantasy in C major.
This year he will be both performing and taking Master Classes
How fortunate we are !
PHILIPPE GUISIANO
This extract is from a review was from Duszniki 2015:
Amadeus
Polish Radio Chamber Orchestra conducted by Agnieszka Duczmal
Chopin Piano Concerto No. 2 in F minor, Op. 21
Philippe Giusiano brought to his performance a variety of emotional restraint and poetry. I could not help reflecting as he played that we all have 'our own Chopin' with very personal ideas how he should be interpreted as a composer and artist, keyboard virtuosity being a given. Every age to has its own view of Chopin and the significance of his works governed by the predominant sensibility of the time.
Here in the Maestoso opening and Allegro vivace close we had a more 'classical' Chopin in evidence with emotions indicated rather than expressed more openly. The work is clearly influenced by the glittering style brillant piano concertos of the Austrian Johann Nepomuk Hummel. In Poland Hummel was considered the foremost composer of piano music at the time. One Polish critic wrote of this concerto 'even Hummel would have been proud of the Adagio and Rondo.'
Chopin admired Johann Nepomuk Hummel (1778–1837) as a composer and a pianist above
anyone apart from Bach and Mozart. His status as a pianist and pianistic 'devil' was legendary in Europe (members of the audience would stand on their chairs to improve their view of his double trills). Born in Pressburg in Austro-Hungary (today Bratislava in Slovakia) he was a prodigy and so impressed Mozart that he gave him free tuition, board and lodging in Vienna for two years. A friend of Beethoven and Schubert, a pupil of Haydn, it is all too easy to underestimate his extraordinary contemporary fame. The styl brillant of Chopin's piano concertos and variations was much influenced by the glittering style of Hummel's piano concertos. When he visited Warsaw to give a concert, Hummel was greatly impressed by the young Chopin. Liszt's dramatic power defeated Hummel the refined classicist, whose music fell out fashion. His piano music (and the famous trumpet concerto) is having a resurgence today but his output has been unaccountably neglected.

I have been listening to rather a lot of his chamber music lately with the greatest pleasure. Such energy and delight in life resides in the piano writing! The 'dark night of the soul' scarcely ever obscures the sunny picture of a fete galant. I once visited his grave in the cemetery in Weimar.
This was an immaculate, superbly turned performance of this early concerto with a finely cultivated and refined touch, tone and control of dynamics in the outer movements. He had a close connection with orchestra and conductor. The profoundly moving melody of the Larghetto was an restrained expression of poetic adolescent sentiment rather than being over sentimental as it can too often become. He avoided what might be considered by some as excessive rubato. A thorny subject indeed. This balance is a fine one to be managed tastefully in Chopin. This was clear in the expressive Chopin Nocturne he performed as an encore.
I have followed the career of Guisiano for many years since he was controversially awarded joint second place in the 13th Chopin International Piano Competition in Warsaw in October 1995 with the brilliant passionate and ultimately tragic figure of Alexei Sultanov from Tashkent.
I find
Guisiano
a deeply satisfying interpreter of Chopin, whose music he clearly sees through the classical historical filter of Hummel, Mozart and Bach.
JAKUB KUSZLIK
This extract is from a review of the Mozart Concerto phase of the outstanding X International Paderewski Piano Competition, Bydgoszcz – Poland 6th-20th November 2016 where he was awarded the Second Prize
Concerto No 17 in G major K. 453
Mozart wrote this work for his pupil Barbara Ployer in 1784. The two themes that open the work are rather gentle in nature. The
Andante
was expressive and charmingly played. In the spring of 1784 Mozart jotted down in his notebook the song of a starling that he heard that was for sale. 'That was beautiful' he allegedly commented. He purchased the dear bird and when it died he actually buried it in the garden with a poetic epitaph. The final happy
Allegretto
movement suggests so strongly Papageno in
Die Zauberflöte
. The coda as the rumbustious excitement of the final act of a Mozart opera. A very good performance. The jury became quite animated during this movement all tapping away silently with their fingers, denied their opportunity to shine as soloists. How Mozart is loved!
He courageously and generously has taken the place of Alexander Gavrylyuk at very short notice.
His programme for the festival on August 14th at 16.00 will be:
Robert Schumann (1810-1856)
Kreisleriana
Op.
16
subtitled
Phantasien für das Pianoforte
(1838)
Fryderyk Chopin (1810-1849)
Piano
Sonata
No. 3 in B minor, Op.
58
The last time I heard this phenomenal, world famous pianist in Duszniki was in 2008. I had not begun online reviewing at that stage but I shall never forget his Scriabin Sonata VII 'White Mass', the Ravel Valses nobles et sentimentales and an overwhelming Liszt Dante Sonata. In more recent years he has mellowed and produced sublime recordings of Brahms and Schubert. His legato is surely the envy of every living pianist!
ANDRZEJ WIERCI
Ń
SKI
This review taken from a joint recital in Duszniki he gave in 2015 with that fine artist Eric Lu (sadly missed this year owing to the pandemic). It will be so interesting to see how he has developed in the intervening 5 years.
The recital this afternoon was shared between two pianists - Andzej Wiercinski and Eric Lu.
Of his appearance in Duszniki in August I wrote:
This young pianist, who rather resembles the young Chopin in appearance, has recently won the 1st Prize in Budapest and also 1st Prize in the Chopin Institute Competition in Warsaw.
He began his recital with a sensitive performance of the Chopin
Nocturne in B major
Op. 9 No.3. I felt in ways the
Agitato
section was rather a little too agitated if you look at the dynamic variations within the score.
Fortissimo (ff)
for Chopin was always to be interpreted in the relative terms of his own scaled down dynamics which from contemporary accounts were at least one level below what we have become accustomed to in modern times on a concert Steinway.
The
Ballade in F majo
r Op.38 No.2 was an excellent, impassioned account as was the
Scherzo in C-sharp minor
Op.39 No.3. I felt a lack of what one might call a strong personal or individual statement in his playing but undoubtedly this will come with time as he is still only 20. His choice of the popular and demanding
Polonaise in A-flat major
Op. 53 as an encore was ill-advised. Infelicities became apparent and we left the hall with a less high opinion of this young tyro than we might have had. One has to be careful of encore choices in that they do not overshadow (in duration or difficulty) the main portion of any programme.
Of his appearance in the International Chopin Piano Competition in Warsaw in October 2015 when he reached Stage II I wrote:
For me the finest of the Polish pianists in the competition. I heard him at Duszniki Zdroj in August and was very impressed with his command of the Chopin idiom. Of course he is in the class of Wojciech Switala and it shows. Switala is without doubt one of the finest Polish pianists, in fact pianists anywhere, playing Chopin today. But he is a retiring and shy personality (perfect for Chopin incidentally) who remains rather unknown outside of his own land - more is the pity. The
Scherzo in C minor Op. 39
was an absolutely magnificent account - powerful, lyrical, flaring with terrifying tempestuousness. A magnificent reading as was his noble, impassioned and perfectly paced Op. 53
Polonaise.
The
Ballade Op. 38
was similarly a deeply satisfying Chopin mini opera. However in life one cannot have everything! I felt in the waltzes Andrzej could have had more of the elegance and affectation of the French 'salon', an ambiance of which Chopin was addictively familiar and fond (read his family correspondence).
Winner of the 1990 International Chopin Competition Warsaw.
I heard this truly great pianist most recently in the remarkable annual Chopin and His Europe Festival in August 2019. Here is an extract from my review of that concert:
Witold Lutosławski Studio of the Polish Radio
Performers
Quatuor Mosaiques
Eric Hobarth violin
Andrea Bischof violin
Anita Mitterer viola
Christophe Coin cello
Fryderyk Chopin
Piano Concerto in F minor Op. 21

After the interval the chamber version of the Chopin F-minor Piano Concerto Op. 21 arranged by Kevin Kenner and Krzysztof Dombek. I always look forward to Kevin Kenner's immaculate performances of the two Chopin concertos as he understands the nature of early pianos so intimately and also the stylistic demands of the style brillante that dominated Chopin's early works. On this occasion he played the splendid Paul McNulty copy of the Polish Bucholtz instrument that Chopin used as a young man in Warsaw.
I do not wish to be drawn into detailed criticism of this familiar work played at the highest standard by Kevin Kenner. His phrasing was subtle and impeccably musical, maintaining the beautiful, seamless cantabile vocal lines that so obsessed Chopin through his love of opera. I find the fragility of the sound of the Bucholtz compared to the modern Steinway affecting as it always seems to indicate the vulnerability of the human spirit in attempting the uncompromising creation of the finest in art.

The quartet and excellent double bass Grzegorz Frankowski gave Kenner solid support, were well matched in balanced sound to the historical reproduction instrument, if not always performing at quite the same level of musical excellence as the soloist. They chose an excellent tempo to reveal all the inner polyphonic detail of the Chopin score. The fioraturas in the upper register of the Bucholtz instrument had all the delicacy and grace of Venetian lace from the island of Burano. The Larghetto as interpreted by Kenner is always deeply moving emotionally. His rubato and sense of bel canto transports the heart to unexpected domains in this most beautiful of love songs. The final Allegro vivace was overflowing with energy and refinement in his complete capturing of the inaccessible jeu perle, style brillante, radiant tone and light, tender touch. The audience gave him and the quartet a deserved rapturous ovation.
Kevin Kenner has just completed and issued a superb recording of the
chamber edition of both of the Chopin piano concertos for the Polish National Fryderyk Chopin Institute.
The organizers reserve the right to introduce changes to the festival program.
Due to the epidemiological situation, we are forced to enlarge the audience with a special open tent with two large screens.
Season Tickets will be sold to the hall at the Chopin Manor, while single tickets will be sold for admission to the dedicated tent.
Programme of Works


As might be expected the Corvid pandemic has meant that many changes of both performers and works have been forced upon the Duszniki Festival.
I feel it is a miracle that the festival is being staged at all in the face of this pandemic. Great courage and perseverance has been required.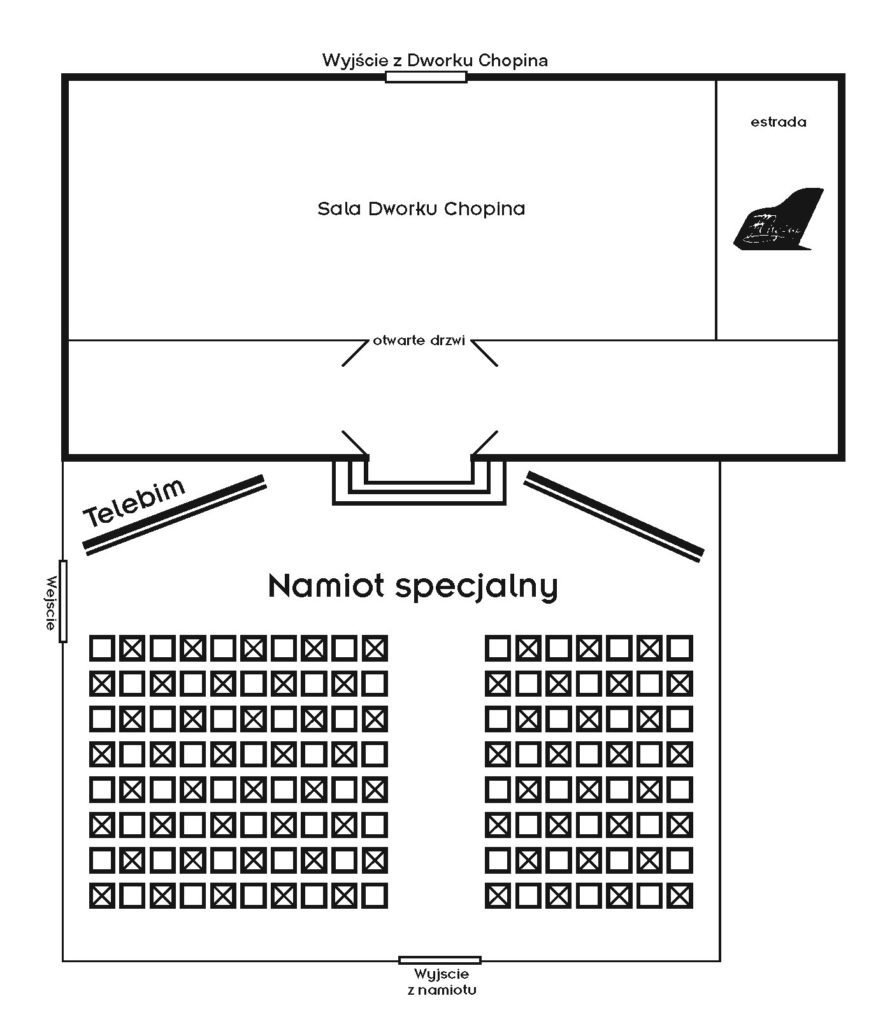 XIX National Master Course for Pianists in Duszniki-Zdrój (Master Class)
August 8-11, 2020 - Prof.
Dimitri ALEXEEV
August 12-15, 2020
- Prof.
Jan JIRACEK von ARNIM
* * * * * * * * * *
The 74th Duszniki Zdroj International Chopin Piano Festival 2019
The 73rd Duszniki Zdroj International Chopin Piano Festival 2018
The 72nd Duszniki Zdroj International Chopin Piano Festival 2017
The 71st Duszniki Zdroj International Chopin Piano Festival 2016
The 70th Duszniki Zdroj International Chopin Piano Festival 2015
The 69th Duszniki Zdroj International Chopin Piano Festival 2014
The 68th Duszniki Zdroj International Chopin Piano Festival 2013
http://www.michael-moran.com/2013/07/68th-international-chopin-piano.html
A modicum of the 'ancient' history of

Duszniki Zdrój
Part of the way through his studies Joseph Elsner recommended that Chopin 'take the waters' or 'go into rehab' not far from where Elsner was born in the small Silesian spa of
Bad Reinerz
(now Duszniki Zdrój). Originally on the Prussian-Bohemian frontier, the village is now in the south-west of Poland on the border with the Czech Republic. Frycek's studies and intense partying into the small hours during his third and final year at the
Liceum
had begun to affect his health. He was a bit of a 'party animal' was Frycek! In his youth he was not the melancholic consumptive of popular myth at all. The virtuosic youthful exuberance of the concertos, rondos and variations reflect this freedom from care.
Headaches and swollen glands necessitated the application of leeches to his neck. The family doctors (there were a number) agreed his condition might possibly be serious. The idea gained in popularity with the Skarbeks of Żelazowa Wola (Countess Ludwika herself was suffering from tuberculosis) and three family groups set off at intervals on the arduous 450 km journey by carriage from Warsaw to Bad Reinerz over rough roads serviced by indifferent accommodation. The route they took through pine forests and agricultural country now passes through industrialized towns.
Frycek arrived at Duszniki Zdrój on 3 August 1826 spending a day en route at Antonin in the honey-coloured timber hunting lodge of Prince Antoni Radziwiłł, respected scion of one of the wealthiest Polish magnate families. He was a fine cellist, composer and singer. This delightful octagonal lodge is built in a beautiful region of forests and lakes. On a later visit he wrote 'There were two young Eves in this paradise, the exceptionally courteous and good princesses, both musical and sensitive beings.' Of Wanda Radziwiłł 'She was young, 17 years old, and truly pretty, and it was so nice to put her little fingers on the right notes.' While a guest Chopin wrote a Polonaise for piano and cello - 'brilliant passages, for the salon, for the ladies'.
Chopin sketched by Eliza Radziwill at Antonin en route to Duszniki Zdroj 1826.

Duszniki as a treatment centre has not greatly changed. The Spa Park and the town nestle in the peaceful mountain river valley of the tumbling Bystrzyca Dusznicka. Fresh pine woods flourish on the slopes and the moist micro-climate is wonderfully refreshing. Carefully stepping invalids negotiate the shaded walks that radiate across the park between flowering shrubs, fountains and lawns.

Many famous artists visited Duszniki in the nineteenth century including the composer Felix Mendelssohn. In times past the regimented cures began at the ungodly hour of 6 a.m. when people gathered at the well heads. The waters at the Lau-Brunn (now the Pienawa Chopina or Chopin's Spa) were dispensed by girls with jugs fastened to the ends of poles who also distributed gingerbread to take away the horrible taste (not surprisingly it was considered injurious to lean towards the spring and breathe in the carbon dioxide and methane exhalations).
In a possibly apochryphal story, Chopin was reputed to have developed an affection for a poor 'girl of the spring' named Libusza. One tragic day Lisbusza's father was crushed to death by an iron roller (perhaps in the nearby Mendelssohn iron mill) and she and her brothers were made orphans. In his generous way 'Chopinek' or 'Frycek' to his family (an affectionate Polish diminutive of his name) wanted to assist the family and his mother suggested giving a benefit recital. Despite the lack of a decent instrument he agreed and in August 1826 gave two of his first public concerts in a small hall in the town.
Since 1946 this event has been celebrated every August in a week-long International Chopin Piano Festival, the oldest piano music festival in Poland and indeed the world. I have made a point of attending it as often as I can. An original building near where he played has been converted into the charming Dworek Chopina, an intimate concert room. Many of the finest pianists in the world, established artists and even child prodigies including past winners of the always controversial Fryderyk Chopin International Piano Competition have appeared in these Elysian surroundings.
The Duszniki festival attempts to maintain the intimate nature of the salon and the piano music is not restricted to Chopin. During the day there is time to walk in the peace of the surrounding pine-clad mountains, 'take the waters' if you dare or visit splendid castles in the nearby Czech lands. Eccentric characters regularly appear there: the 'Texan' Pole who wears cowboy boots, Florida belts and Stetson hats of leopard-skin or enameled in blue, maroon or green. 'I jus' love it here but I jus' hate that goddam music!' (recitals are broadcast through loudspeakers over the Spa Park); the ethereal girl with the swan neck who seems to have stepped directly from a fête galant by Antoine Watteau; an elderly musician with long grey hair and wearing a voluminous silk cravat materializes and then disappears.
Sviatoslav Richter (far left) on the steps of the Dworek Chopina
1965 Duszniki Zdroj Festival
In the past I have experienced many remarkable musical moments at Duszniki. Grigory Sokolov, arguably the greatest living pianist, gave a magisterial performance of that radical composition the Chopin Polonaise-Fantasie. He profoundly recreated the tragic instability of Chopin's disintegrating world during his final years. The Ukrainian pianist Alexander Gavrylyuk returned to the piano after an horrific car accident that threatened to leave him permanently incapacitated. He has gone on to great things internationally. His theatrical temperament, musical passion and truly astounding virtuosity never fail to astonish.

The soulful young Russian Igor Levit is deeply involved with the music of Schumann. He movingly reminded the audience of the genesis of the Geistervariationen (Ghost Variations) written when the composer was on the brink of suicide in a mental institution. After completing the final variation Schumann fell forever silent. The great Liszt super-virtuoso Janina Fialkowska, a true inheritor of the nineteenth century late Romantic school of pianism, courageously returned to the platform here after her career was brought to a dramatic and terrifying halt by the discovery of a tumour in her left arm. Daniil Trifonov utterly possessed by the spirit of Mephistopheles in the greatest performance of the Liszt Mephisto Waltz No:1 I have ever heard. The moments continue...

One remarkable late evening event of the festival is called Nokturn and takes place by candlelight. The audience in evening dress are seated at candlelit tables with wine. A learned Polish professor and Chopin specialist such as the wonderful Polish musicologist Professor Irena Poniatowska might draw our attention to this or that 'deep' musical aspect of the Chopin Preludes or perhaps the influence of Mozart on the composer. Sometimes it is a famous actor, music critic, or journalist. The pianists 'illustrate' and perform on Steinways atmospherically lit by flickering candelabra.
In spite of the immense popularity of Chopin, this festival manages to recapture the essentially private and esoteric experience of his music, an experience one might consider had been lost forever.
I will be keeping my detailed blog of the pianists as I normally do for this unique festival. I always keenly anticipate coming to the small Polish spa town. One can walk in the morning in the invigorating pine-forested mountains of the former Silesian spa Bad Reinerz or attend a Master Class followed by a late afternoon and evening recital. Of course each day one approaches in trepidation the Chopin Spring to take the smelly waters with a draught from the traditional spouted ceramic drinking cup.
The festival offers one rare moments of bliss and oblivion to escape the constant news of the unhinged, economically fraught and increasingly brutal violence and political trauma in this world of ours.
Detail from the wall decoration of the remarkable 17th century paper mill that survives in Duszniki Zdroj. This building is unique in Europe. It is a fascinating place to visit.

Introduction to the History of the Festival
by
The much missed Polish musicologist, academic, music critic, music journalist and essayist who died on 25 March 2019
Stanisław Dybowski
When, in 1946, Ignacy Potocki, a co-founder of the Lower Silesian Health Resorts, proposed that a music festival named after Frédéric Chopin be held in Duszniki-Zdrój, nobody thought that that annual event would continue for the next seventy-one years. It has, indeed, continued without interruptions until today, rendering famous the name of the Polish genius and his music, as well as the health resort, at the same time enlarging the output of the global musical culture.
It all started very modestly, amid still strong memories of World War II that had ended only a year before. The two-day Chopin celebration was inaugurated with a solemn ceremony (25 August), during which a plaque commemorating Frédéric Chopin's stay at the resort was un- veiled, followed by a recital by one of the greatest Polish female piano players, a magnificent Chopin expert, Zofia Rabcewiczowa (1870– 1947). In the interval during her concert Paulina Czernicka familiarised the present with the content of unknown letters sent by Chopin to Delfina Potocka, which twenty years later turned out to be … apocrypha. On the next day (26 August), at the concert hall of the Spa House, the audience listened to a performance by Henryk Sztompka (1901–1964), also one of the foremost Chopin experts. At the time Duszniki-Zdrój witnessed an encounter between two heirs of the great traditions of Ignacy Jan Paderewski (Sztompka) and Antoni Rubinstein (Rabcewiczowa). They performed exclusively compositions by the patron of the 1st festival. Interpretations of both pianists, including those, among other works, Sonata in H minor and selected études (Rabcewiczowa), as well as mazurkas, preludes and nocturnes (Sztompka), are now part of Chopin performance history. Those present at the concerts claim that they have never heard those works performed better…
Initially, the festival programme included only Chopin's music performed by Polish artists. With time, however, the repertoire began to be extended with works by other Polish composers of Chopin's period. Gradually, in subsequent years, pieces by foreign artists were added and the performers began to include laureates, and then participants, of the International Chopin Piano Competition in Warsaw. Thus, the event was becoming a forum of the world piano performance. For many artists, even those renowned, performing Chopin's music on the Duszniki-Zdrój stage is an important point in their musical career.
The event has witnessed concerts by the greatest piano masters. The already dead ones include legendary Raul Koczalski, Witold Małcużyński, Stefan Askenazy, Władysław Kędra, Paweł Lewiecki, Stanisław Szpinalski, Zbigniew Drzewiecki, Jan Ekier, Halina Czerny-Stefańska, Regina Smendzianka, Zbigniew Szymonowicz, Barbara Hesse-Bukowska, Jerzy Lefeld, Klara Langer-Danecka, Tadeusz Żmudziński, Miłosz Magin and others, while the foreign ones e.g. Louis Kentner, František Rauch, Malcolm Frager and Stanislav Neuhaus. Many have made their debut in Duszniki-Zdrój, where they embarked on their international careers, including Adam Harasiewicz, Piotr Paleczny, Janusz Olejniczak, Krystian Zimerman, Ewa Pobłocka or Wojciech Świtała. It is with great sentiment that we remember, until today, the magnificent recitals by Paul Badura-Skoda, Michael Ponti, Joaquin Achucarro, Philippe Entremont, Dang Thai Son, Fou Ts'ong, Eugen Indjic, Cyprien Katsaris, Christian Zacharias and Kevin Kenner, among others. It was also here that the Festival's artistic director, Piotr Paleczny, had his great successes.
Today the International Chopin Piano Festival in Duszniki-Zdrój is the world's oldest Chopin festival and oldest piano festival. The originally modest event dedicated to Chopin has, after years of beautiful development, become a unique occasion. It is very often the centre of the world piano art, a place where aesthetical canons in music are built, performance trends are created and artistic careers are launched.
Since 1993, i.e. the 48th Festival, the artistic supervision over the event is exercised by Professor Piotr Paleczny, who himself comes from a beautiful Chopin tradition.
As is well known, Chopin's favourite student was Karol Mikuli (1819–1897), whose outstanding pupils included Aleksander Michałowski (1851–1938). Aleksander Michałowski was, in turn, a professor of Stefania Allina (1895–1988), who taught Piotr Paleczny…
The Chopin tradition does not end with Paleczny though. It is now continued by his students, who win prizes at international competitions and music reviews, and is further developed by the festival that it shapes. In Duszniki-Zdrój we have the opportunity to meet the most brilliant young pianists from around the world and, at the same time, experience the art of famous performers, whose names give prominence to every festival. It is often here that music lovers are able to listen to a laureate of an international piano competition that was concluded only a few days earlier!
The characteristic feature of Duszniki-Zdrój concerts is their high level and varied programme. Although Chopin's music remains the core of the repertoire, it is supplemented with works by other composers, creating in various styles and various periods of history. Some pieces may be heard several times, which provides an excellent opportunity to compare their interpretations, ways in which the same text has been read, demonstrations of hitherto undiscovered layers in music… Even though piano music is still the main feature in Duszniki-Zdrój, Chopin's chamber pieces are not neglected by Piotr Paleczny. Therefore, we are able to listen to his songs, cello works, a piano trio and transcriptions by various authors of the composer's brilliant works.
A beautiful tradition, initiated by Paleczny, are open lectures and talks on Chopin's piano art, delivered by outstanding Chopin experts and piano performance researchers, as well as master interpretation classes for selected, talented young musicians, conducted by world-re- nowned professors and famous pianists.
At the beginning of August every year Duszniki-Zdrój becomes the Chopin centre, attracting music lovers from around the world, young musicians, music critics, art critics and all those who care about Chopin. The multilingual noise in Spa Park clearly indicates where Chopin is being celebrated and where his beloved instrument is being played…
Felix Mendelssohn at Duszniki Zdr
ó
j
1823
I often walk to to what is now the rehabilitation centre of Stalowy Zdrój on the outskirts of Duszniki and familiarize myself with the Felix Mendelssohn connections with the spa.

The iron ore deposits of what was known as Bad Reinerz (now Duszniki Zdroj) and its surroundings have been exploited since the beginning of the 15th

century. Protestant miners emigrated here during

the religious turmoil of the Thirty Years War when mining was established at the end of the 17th

century. A

molten iron and a hammer mill was established in 1822 by Nathan Mendelssohn (an instrument maker). W

ith his brother

Joseph Mendelssohn's financial help

he revived the mining industry. I have often wondered if it was at this mill that the the tragedy occurred for which Chopin gave his charity concert.
Joseph was a successful banker as well as being another uncle of the composer Felix Mendelssohn. The Mendelssohns were a wealthy and well-established Jewish family. However the iron company had no lasting success because of severe flood damage in 1827 and 1829. Nathan Mendelssohn abandoned the operation at the end of 1829.
Felix Mendelssohn came to stay with his uncles in Duszniki in 1823

three years prior to Chopin's stay. A concert was held in Duszniki in which the main protagonist was the fourteen-year-old Mendelssohn. The young pianist did without the accompaniment of the semi-amateur ensemble that normally performed and decided to improvise solo on themes from Mozart and Weber to great acclaim.
I will leave you with some photographs of buildings still standing that resulted from my initial explorations.

The commemorative plaque on the house

The rather run-down pavilion on the estate

Detail of the pavilion

Other buildings on the estate contemporary with Felix Mendelssohn